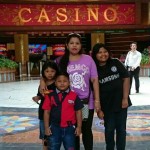 JOAN BAGUS...MEMANG BAGUS. Kami telah mendapatkan khidmat penjualan rumah daripada JOAN BAGUS dan JAMES. Joan dan James telah berjaya mengatasi masalah penjualan rumah kami secara professional dan cekap. Pasangan agen hartanah yang telah banyak membantu kami mengatasi pelbagai masalah dalam penjualan rumah. Jangan ragu-ragu untuk mendapatkan khidmat daripada JOAN BAGUS! Anda pasti puas hati!
Terima kaseh kami ucapkan kepada Joan dan James. The friendly property agents is the best!
Irni Yusnita & family
Blk 440 Pasir Ris Dr 4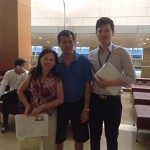 "我之前的经纪没办法把我屋子卖出去,我新屋子锁匙又来了,我们全家都急死了。幸亏我找了钟小姐和黄先生,他们勤奋专业,在短时间内就找到买家。我终于卸下心里的石头了。"
" Joan 和James 服务好,专业,亲切,就好像朋友一般,也帮我卖到我理想的价钱。我会介绍朋友给他们。Joan 一定行!"
Steven
Blk 298B Compassvale St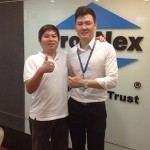 Mr Wong
Blk 174 Boon Lay Drive
" 我10年前买卖屋子找了Joan 和James ,10年后要买卖屋子当然也只找Joan和James因为我信任也对他们满意。一切手续顺利、快速。我即能套现又能搬到心仪的房子。一定行!"
Mr Lim
Blk 118 Teck Whye Lane
"Joan bagus memang seorang yg ramah. Pandai ambil hati pelanggan. Senang berbual dengannya. Sangat memahami dan penyabar. Kami berpuas hati dengan khidmatnya. Terima kasih Joan.
Md Jufry & Rasiah
Hougang St 61
" Joan Bagus! Ejen yang terbaik. A ke Z layanan yang puashati, penjualan dengan harga yang tinggi dalam masa yang singkat!"
Anwar & Norashikin
Jurong West St 64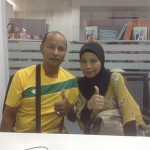 "Puashati bersama Ejen Joan Bagus! Terima kasih diatas khidmat yang memuaskan!"
Kamalrudin & Anisah
Bukit Batok St 33
" Khidmat yang cemerlang, cepat dan pantas! Joan Bagus! Gerenti Bagus!"
Muhammad Faizal & Safarina
Woodlands Drive 14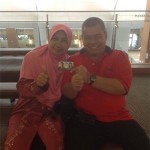 " Inginkan ejen yg peramah, khidmat yang terbaik dan masaalah cepat dihuraikan? Hubungi Ejen Joan Bagus! Gerenti Bagus!"
Hamidon & Norlailah
Bangkit Road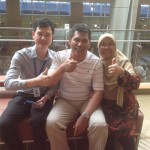 "Ejen yang dipercayai dan layanan yang begitu memuaskan! Joan Bagus! Gerenti Bagus!"
Mas'Ali Bin Abdul Rahman & Ahteni
Woodlands St 81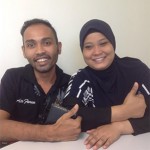 "Our bro used Joan & James to sell their house and they were satisfied with their service. So he recommended them to us and We are impressed by their service too."
Mohammed Shawal & Roszilawati
Blk 468 Tampines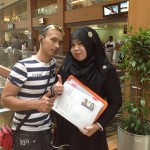 "Joan is recommended to us by our relative because our previous agent couldn't sell our house. Joan managed to sell our house within a month and a high price! Bagus!"
Yushaizam & Nor Idayu
Tampines St 43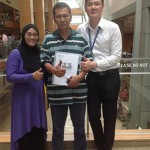 "Joan was our agent when we sold our house in 2002, we were happy with her service. So 12 years later when we intended to sell we looked for her again. We are satisfied this time too. We will recommend friends and family to her."
Saiful Heidi & Hafizah
Yishun St 61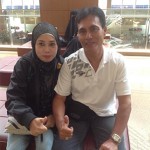 "Ejen yang peramah. Khidmat yang cepat. Memang bagus! Gerenti Bagus!"
Mahat & Nor Azizah
Bukit Panjang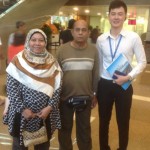 "Ejen yang cekap, jujur, boleh dipercayai dan memberi servis yang professional"
Suran & Rohani
Marsiling Drive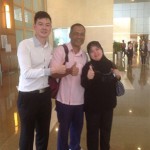 "Inginkan khidmat yang cepat dan bagus? Hubungi Joan Bagus! Gerenti Bagus!"
Md Latiff & Nora
Ang Mo Kio Avenue 4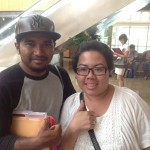 Agent Joan sungguh cekap dan dedikasi dalam jual beli rumah kami. Kami sangat hargai sikap positive beliau menjual rumah kami dengan masa pendek.
Omar & Haslinda
Blk 677C Jurong West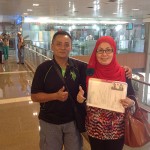 "James and Joan sold our house at high price and within a short time even in this down market. They helped us find our dream house too. Thank u James and Joan!"
Roslan & Yati
Blk 749 Jurong West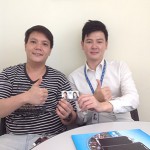 "Joan and James have helped us to settle all our legal and house problems, and get the price we wanted. We are relieved and happy now."
Nuraizuddin
Blk 428 Choa Chu Kang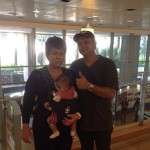 "Thank you James and Joan for helping us get $15,000 COV even in this down market! Satisfied!!"
Khairul & Siti
Woodlands Dr 16
"Thank you for the professional and attentive service. We will recommend our families and friends!"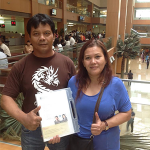 "Our friend recommended James and Joan to us. Our house was sold within a month and high price. Don't wait. Call them now!"
Ahmad Bin Osman & Marme
Petir Road
Our Happy Customers